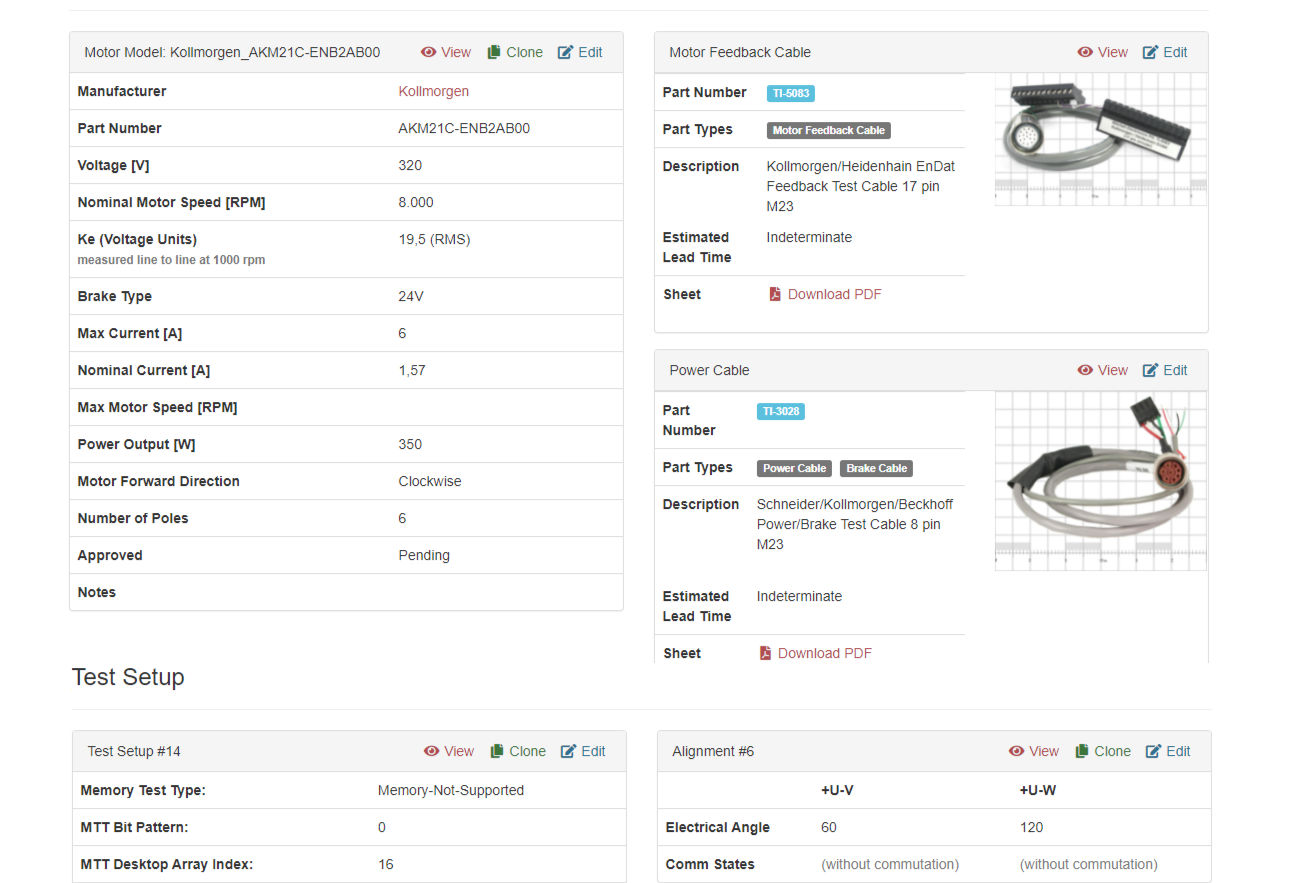 Bobcat
Bobcat is an online database offered in certain editions with the following customer benefits:
Track usage and report statistical data showing which servo motor feedback tests are being performed.
View selected servo motor feedback types to gain an awareness for the most important incremental encoders, serial encoders, or resolver selections.
Target specific product support and servo motor training topics that are most beneficial.
View motor parameters such as

type of feedback and power connectors
suggested MEI test cable
motor forward direction
feedback forward direction
number of servo motor poles
electrical angle necessary for successful servo motor feedback alignment.
This type of information is especially valuable considering how many different servo motor manufacturers are in existence. And even within a servo motor manufacturer, such as Kollmorgen, it is possible to encounter a wide range of servo motor feedback types. The AKM series, for example, has servo motor part numbers that use SICK Stegmann Hiperface encoders, Hiperface DSL, BiSS, EnDat, generic quadrature incremental (with A, B, Z pulses), as well as resolvers. With Bobcat, the quality and speed of the servo motor repair job improves thanks to quick access to the correct encoder alignment.