Motor Power Connections: Are You Staying Safe, Accurate, and Efficient?
With the vast variety of power connectors and pinouts on the market, it is important to always ensure a proper and secure connection when testing servomotors and encoders. Improper/crossed connections on the power side can be dangerous to your technician and the integrity of the motor/encoder. Spending time working with unreliable options can also waste time and resources. Our team has put together a series of connection techniques not recommended as well as some options to assist you in finding the best power connection for each of your servomotor repair jobs to help keep your testing safe, accurate, and efficient.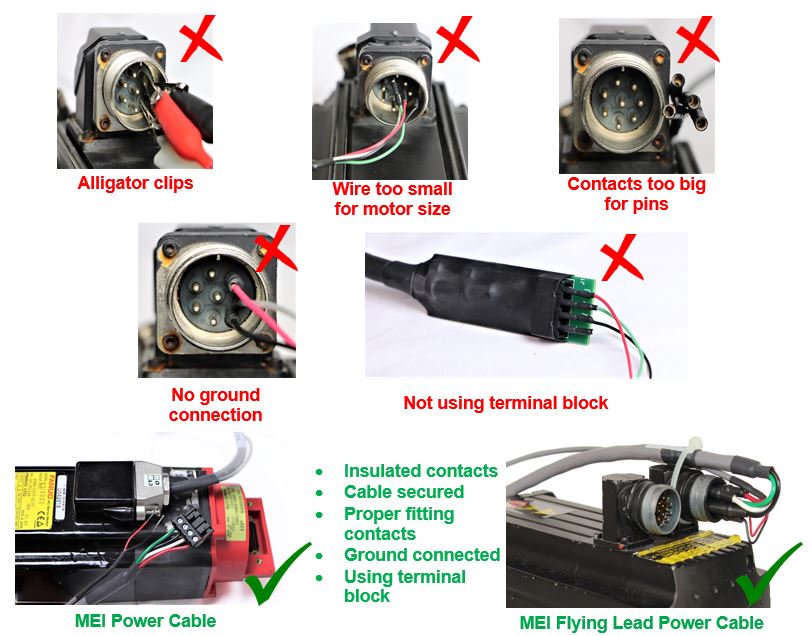 You can view all of the predesigned MEI Power cables available for sale by downloading the product catalog from our documents page. MEI can also custom build cables in many situations. If you are interested in a custom built power cable please fill out a support request form. Flying Lead Power Cables are available in 1mm, 2mm, 3mm, and 4mm sizes.